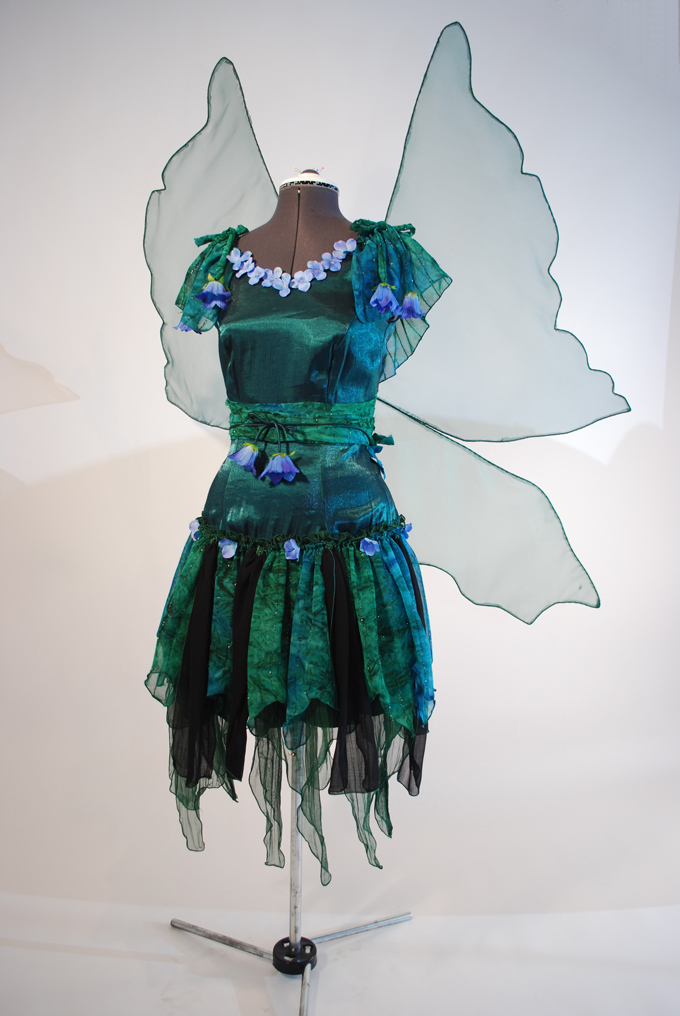 This is Elizabeth.  Yes, I am referring to my dress form in the picture above.  She is not vintage, but she is a bit aged, about 17 years to be exact.  We have collaborated together for many many projects over the years, never fighting or arguing… and she has patiently stood for hours while I repeatedly shove pins in her, never complaining.    I know she would be crushed if she knew I have been working with another dress form!  The dress form is a size 8, has long slender legs and her name is "Wolfee" (my pet name for her).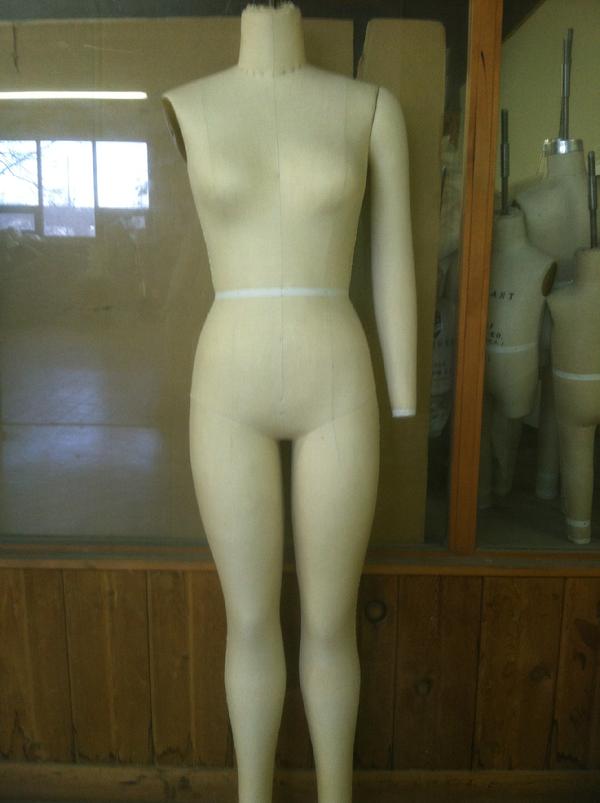 This photo is from Wolf Form Company, Inc. web site.
"Wolfee" and I have been working together in my draping classes.  She was assigned to me the beginning of the first class and we will be working together till the end. I have learned that Wolfee's kind is considered the industry standard for dress forms, meaning of course that they are considered the best.  I can buy a sister of Wolfee  for $1600 from the Wolf Form Company, Inc.  , or the traditional straight skirt dress form for $825 (below).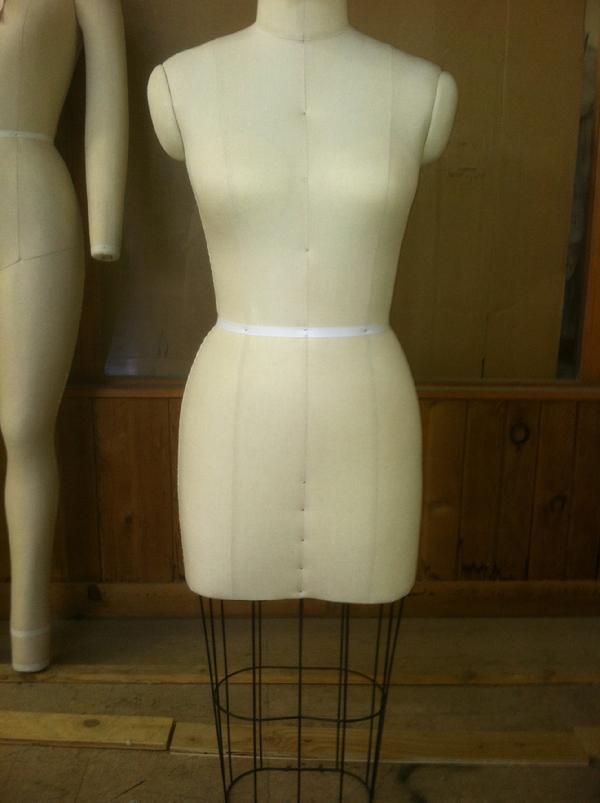 This photo is from Wolf Form Company, Inc. web site.
Yes, they are expensive and so unfortunately I may never have the luxury to own one but you just never know! See…I told you Elizabeth would be really upset if she knew.
So how are my draping classes going?  Well, up to this point they have been incredible!  We have draped a bodice, skirt, circle skirt and a princess seam dress.  And… as usual, I have managed to get myself into a challenge project.  I am not sure how this exactly happens.  My best explanation is that I am sort of a visionary that can't keep my imaginative ideas quietly to myself!  I certainly can't turn down a challenge; sometimes I think they are the reason for my existence.  The challenge… making a dress for myself out of the princess seam dress that I draped and wearing it to my next draping class.  Mind you the draping classes were split into two sessions of classes, Draping 101 and Draping 401 with a 3 week interval between…thank goodness for the 3 week interval!  The 401 starts in four days from now so yes, I have been working hard on making the dress!
Okay, so last Tuesday my daughter and I hit one of my favorite fabric stores in search of challenge dress fabric and guess what?  Oh yes, we found fabric for my dress but Calley found fabric for hers too, specifically the McCall's 6561 pattern with the 10 piece bodice and the tons of gathering.!  Yep – I am going to be doing more sewing for my beloved pencil!
This is the fabric and trim for my princess seamed summer dress.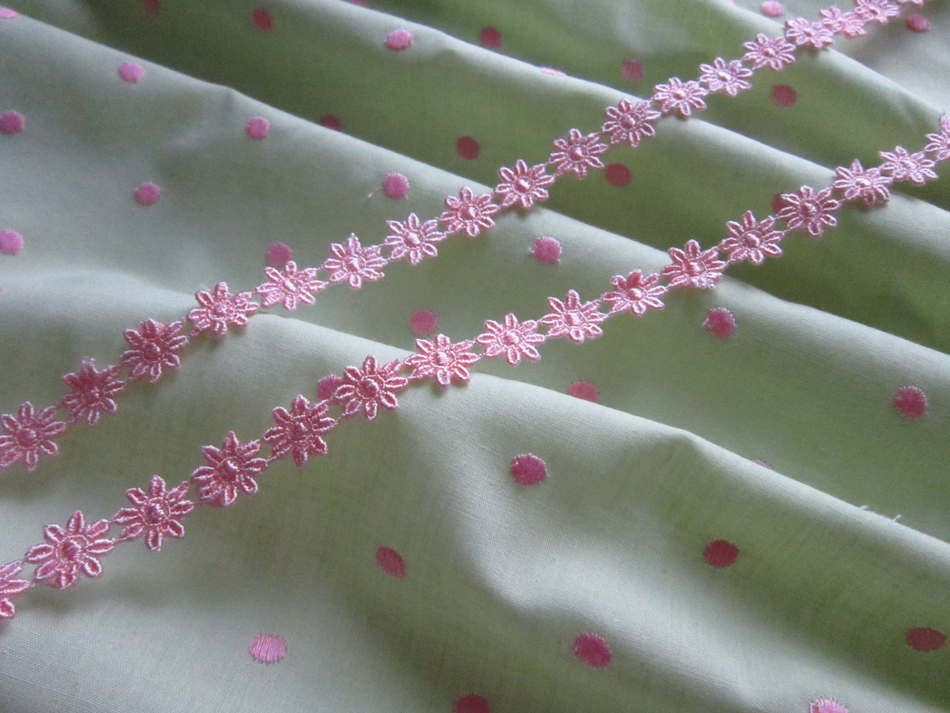 It is a fine cotton in a pastel green with embroidered soft pink polka-dots.  The trim is little pink daisies in glossy thread.  I am trying to steer clear of the dots but the colors were exactly what I was looking for so I just had to!
And this is the fabric for Calley's dress.  It is called shimmer satin and I am truly excited to sew it, the fabric feels luxurious!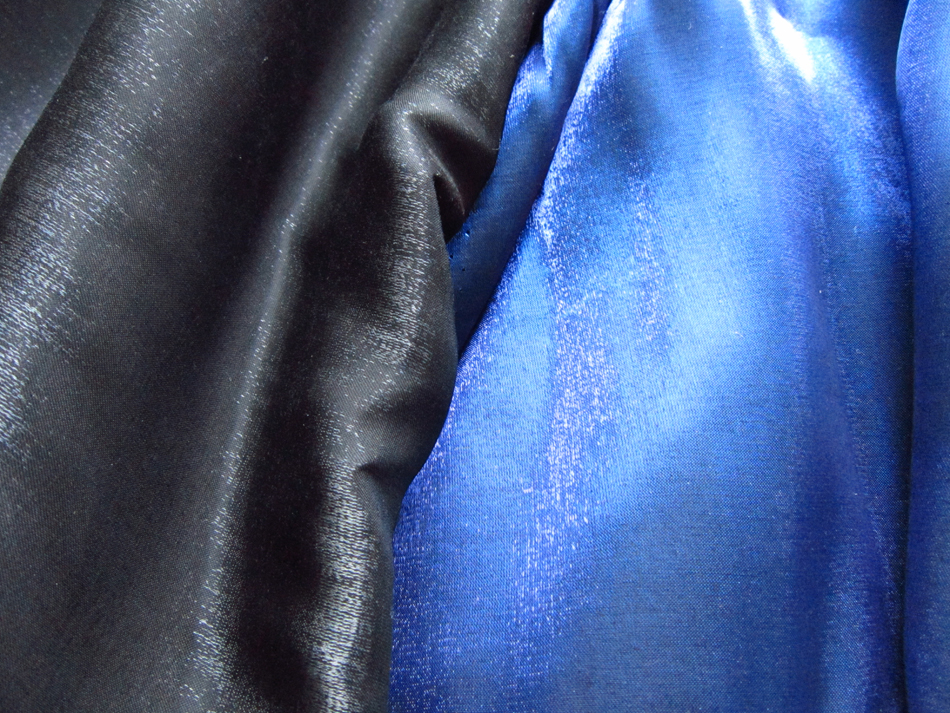 So I guess I have a lot of sewing to do.  What's really crazy is that I am already thinking about other projects that I can't wait to dive into!  My son, Jared, really wants shirts!  Shirts made by me! You will definitely hear all about it when I get there but for now, I guess I better sign off.  It's Monday, Memorial Day, and time to reflect with a glass of Chardonnay!
Salute!  Jessica