Today's post is going to be about nothing!  Well – not nothing, but instead of the usual sewing  discussions or the occasional rant, I decided to get off the merry-go-round and take a moment to talk about what I like to do when I choose to just enjoy life.  I would like to think that this activity is very French and so I think appropriate for this little blog site sitting in the middle of  a big blog world!
On the menu today…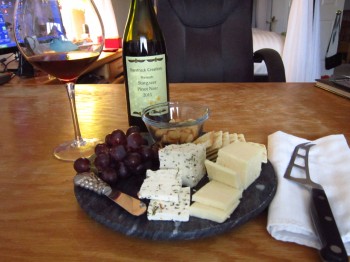 Yes, you got it.  Cheese, crackers, grapes, macadamia nuts AND wine!  Wine that I made.  So there…also shared a little something more about myself – besides being a sewing artist, I am also a winemaker!
It's been a wonderful day.  Have not cleaned my house like I should have but instead spent quality time with my daughter.  I could be sewing the buttons on the sweater, McCalls 6708, that I just finished or start sewing together the pieces that have been cut for the Simplicity 1797 dress, but hey… I need to take a brief time out, sip my glass of wine, snack on my cheese plate and just chill-lax!
Since I am writing about enjoying the moment, this may be a good time to mention the book that my son Jared surprised me with several days ago…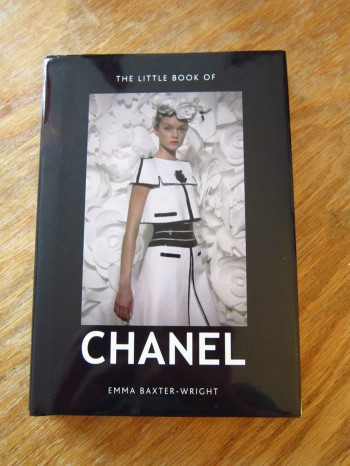 No…no major gift giving event.  He got it for me because he knows I love books, especially when they are about Coco Chanel.  I have had such a fascination with this woman.  Within the pages are some gorgeous pictures as well as some more tidbits that I didn't know.
There are several dresses shown in the book that were done in the 50's and 60's that I love and have attempted to take pictures of to share with you.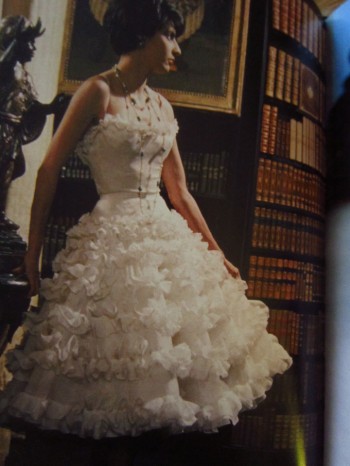 The bodice fits the body like a glove and the full skirt flares out dramatically from the hips with horizontal layers of ruffles.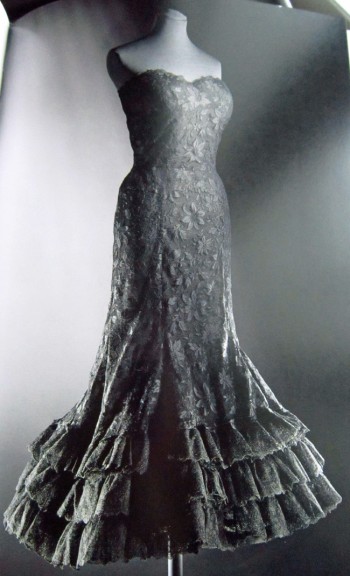 A cocktail dress made in black lace. It is boned and strapless with a trumpet-shaped skirt and triple flounce.
Coca said "Dress women in black or white at a ball.  They will catch the eye".   Hmm.. maybe I better quit enjoying life, try to find a ball to attend and start sewing a gown!  First I need to finish my cheese and wine though!
Salut!  Jessica