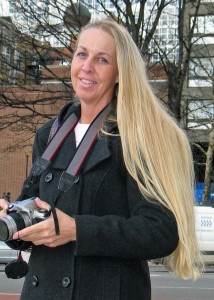 I am an artist who lives in the Pacific Northwest, my evergreen Paris.  Fabric is my paint and the designing, cutting and sewing of each garment is my canvas.  This blog was born out of encouragement from my wonderful children and a driving passion that I do not always understand that pushes me almost to obsession with the creating of dresses, costumes and evening gowns or whatever else that allows me to be a sewing artist.   Why sewlikeinparis?
Well, this is a web site dedicated to everything that has to do with sewing while also embracing Paris for what it contributes to our artistry…
There are the sewing techniques of haute couture Paris designers and their fashion inspiration that emerges into pattern designs offered to us as sewers… And because Paris was an oasis for some very interesting people throughout history who wore elaborate and beautiful clothes, we aspire to recreate them through costuming… Then of course it is Paris, that for centuries has been a meeting point for artists from all over the world who come together to share their creative thoughts and abilities, like what is now happening on the internet and with time here at "sewlikeinparis".
And… though it has nothing to do with sewing but everything to do with what I love, the Parisian culture of enjoying life and drinking fabulous wines. 
Salut!    Jessica