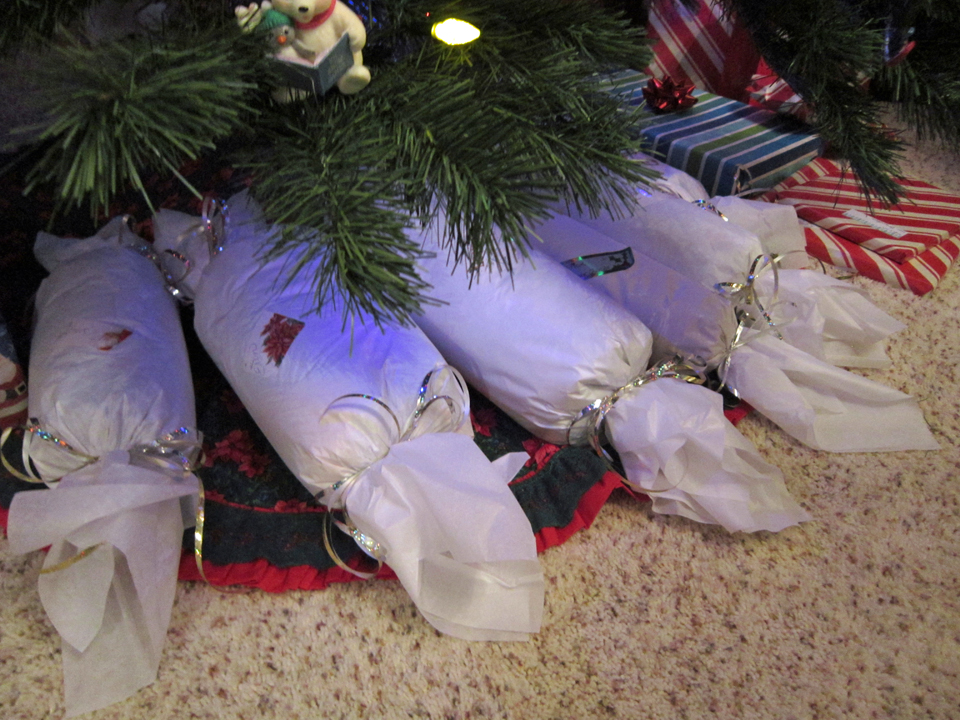 Yes, there has been some sewing going on… it has been a pajama making fete, but I'm happy to say that it actually went quite smoothly. I made 5 pair of pajama pants, not little wee pants, big adult pants! However, this year I cheated and bought t-shirts for the tops, one to match each pair which reflected personal interests of the wearer!
I've written on pajamas before in the post Pajama Extravaganza Butterick 4406 and 5433 s0 I didn't take  pictures to share for this one. The patterns I used were the same which was quite nifty! They were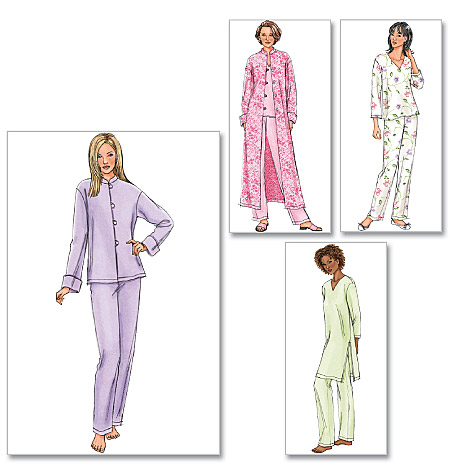 and Butterick 5433 which apparently is no longer in print…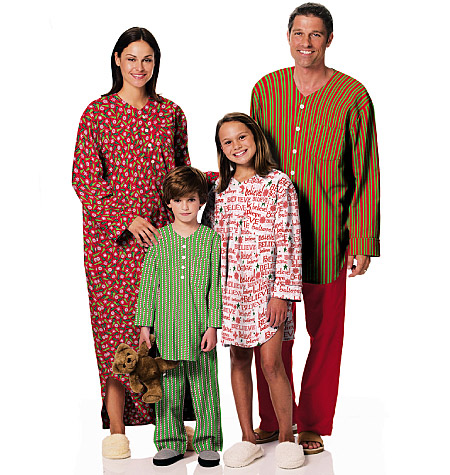 And because I like to put pockets in pajamas for the kids to carry their phones in, I used the pocket pattern piece and instructions for installing them from McCall's 4244.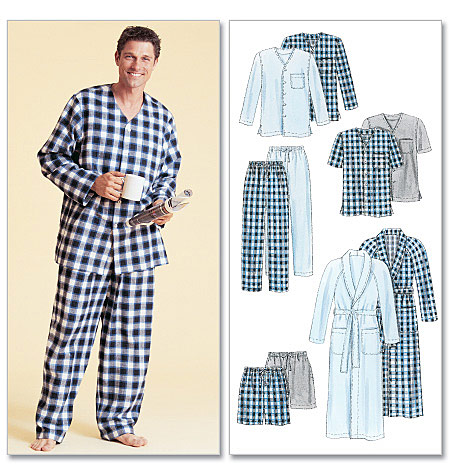 As I've explained before, pajamas are super important in my family. They are an anchor that holds us all together in my little herd. It's my mother's fault! She, without fail, made it a point to place PJ's wrapped up as Christmas presents under the tree every Christmas Eve for me and my siblings when we were little.  We got to open and wear them to bed while we awaited the big guy in the red suit to crawl through the window since we figured he couldn't get in through a locked door! That's kids for you…we thought we were brilliant to have figured this detail out!
I am happy to say that I managed to get the fit right for everyone this year.  My sewing techniques I changed up a little and weights and inseams have changed a little, but I beat all the odds!  The t-shirts on the other hand, were a little questionable.  Several mediums seemed to be more like smalls but when there is the commotion of a celebration going on, I think things like slightly tight t-shirts become less important! The fact that they all loved their pants which all fit, was totally good enough for me!
We wrapped up Christmas activities late last night and have spent part of today cleaning up and putting away remnants from a two day revelry, but at this moment, I would really like to take the time to send my best to all of you during this holiday season. And thank you for taking the time to visit me here at Sewlikeinparis, and following along with my ongoing sewing escapades as well as my rants and sometimes craziness! It's all in the good cause of sewing!
With a beverage of your choosing…mine at the moment is champagne…together, let us raise our glasses and toast to making it another year here on earth and I wish you all the best for 2016! May the coming seasons bring you joy and happiness in all that you do!"
À la vôtre! Jessica