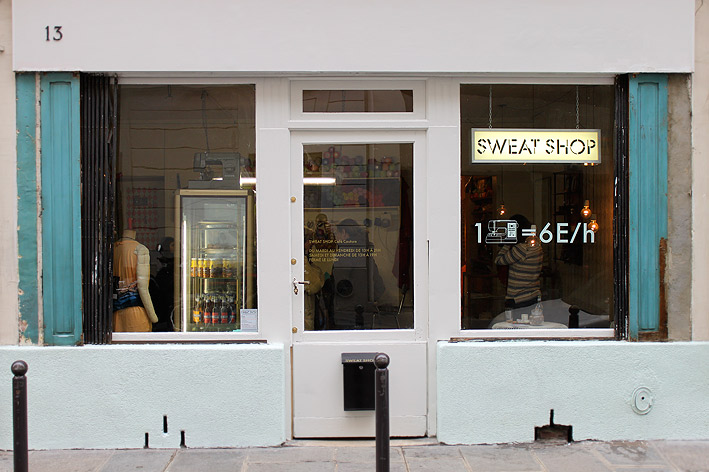 Photos by Fabrice Fortin for Paris by Appointment Only™  presented on a lovely web site:  http://www.parisbao.com

I know…you are reading the words, Sweat Shop, and right about now thinking – EVIL – and you are ready to hear all about it.  However – it's not what you think.
Sweat Shop is actually a "café couture" sewing shop that opened in Paris about 2 1/2 years ago.  It was located in the residential 10th district of Canal Saint Martin, tucked away among other trendy boutiques and bars.   Its two founders, fashion designer Sissi Holleis and makeup artist Martena Duss, had a brilliant idea and set out to make it happen.  They wanted to encourage people to buy less and make more things for themselves either by sewing them or changing up things they already owned.  With the help of Singer, they took this concept and, well the rest is history.
There were 10 work stations, each supplied with a sewing machine, all located around a big central work area.  You could rent any of the available sewing machines by the hour to work on your projects or just visit and relax in their cozy little nook where sweets were available.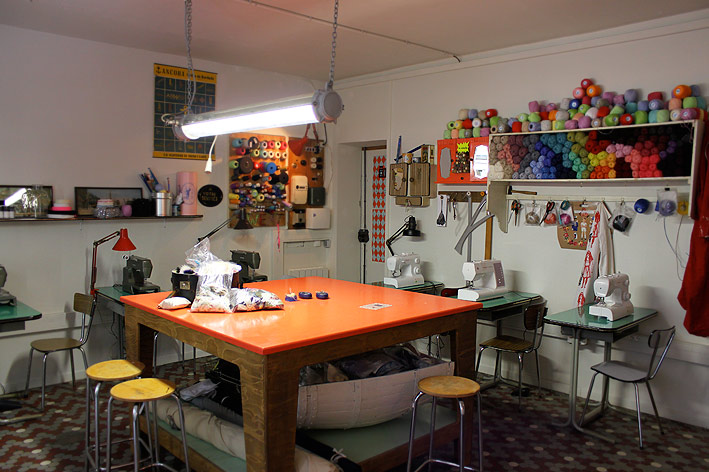 Whether you were a beginner or a master of sewing, there were regularly provided workshops, often held by well known designers willing to share their knowledge.  If you wanted to brush up on your English, there was the Patch-Up Your English workshop.  While creating a patchwork cushion or blanket, you had to chat strictly in English!  There were even knitting classes for those wanting to learn, or those ready to whip up a sweater.
However, I don't know if  you noticed, but when I have been talking about Sweat Shop, it has been in the past tense.  As of July 1, 2012, Martena and Sissi closed their doors.  Awe crap was my first response.  I was so excited when I first discovered this little gem that I was plotting on how to make it one of my stops on my next visit to Paris. There is good news though; a book was born out of this project that I already personally have on order.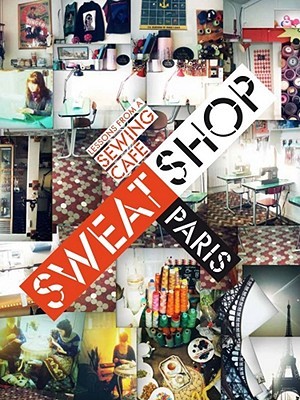 It was published November 15th 2011 by Andrews McMeel Publishing.  My understanding is that it is less technical and more personal, and full of ideas for being creative.  I can't wait to get my copy.   As for Sweat Shop, well..Au revoir!
and…
Merci Madame Sissi et Madame Martena for thinking of a most exceptional way to share sewing!
Salut!  Jessica