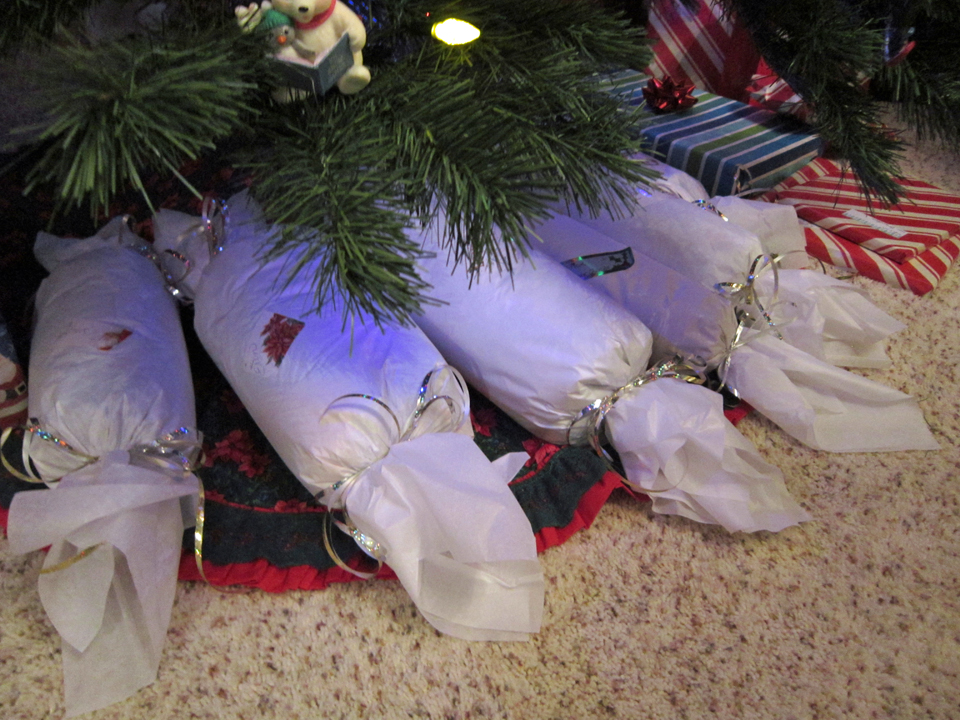 Yes, there has been some sewing going on… it has been a pajama making fete, but I'm happy to say that it actually went quite smoothly. I made 5 pair of pajama pants, not little wee pants, big adult pants! However, this year I cheated and bought t-shirts for the tops, one to match each pair which reflected personal interests of the wearer!
I've written on pajamas before in the post Pajama Extravaganza Butterick 4406 and 5433 s0 I didn't take  pictures to share for this one. The patterns I used were the same which was quite nifty! They were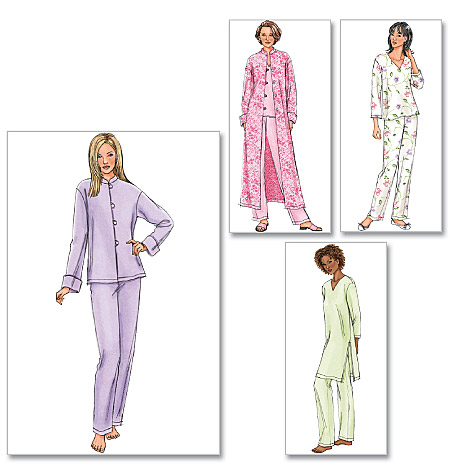 and Butterick 5433 which apparently is no longer in print…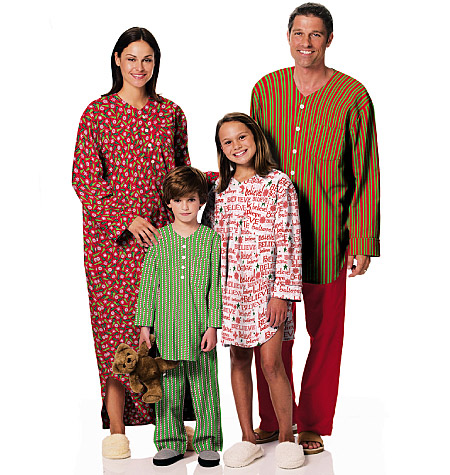 And because I like to put pockets in pajamas for the kids to carry their phones in, I used the pocket pattern piece and instructions for installing them from McCall's 4244.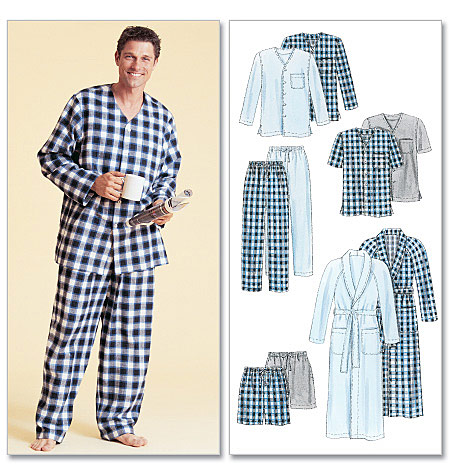 As I've explained before, pajamas are super important in my family. They are an anchor that holds us all together in my little herd. It's my mother's fault! She, without fail, made it a point to place PJ's wrapped up as Christmas presents under the tree every Christmas Eve for me and my siblings when we were little.  We got to open and wear them to bed while we awaited the big guy in the red suit to crawl through the window since we figured he couldn't get in through a locked door! That's kids for you…we thought we were brilliant to have figured this detail out!
I am happy to say that I managed to get the fit right for everyone this year.  My sewing techniques I changed up a little and weights and inseams have changed a little, but I beat all the odds!  The t-shirts on the other hand, were a little questionable.  Several mediums seemed to be more like smalls but when there is the commotion of a celebration going on, I think things like slightly tight t-shirts become less important! The fact that they all loved their pants which all fit, was totally good enough for me!
We wrapped up Christmas activities late last night and have spent part of today cleaning up and putting away remnants from a two day revelry, but at this moment, I would really like to take the time to send my best to all of you during this holiday season. And thank you for taking the time to visit me here at Sewlikeinparis, and following along with my ongoing sewing escapades as well as my rants and sometimes craziness! It's all in the good cause of sewing!
With a beverage of your choosing…mine at the moment is champagne…together, let us raise our glasses and toast to making it another year here on earth and I wish you all the best for 2016! May the coming seasons bring you joy and happiness in all that you do!"
À la vôtre! Jessica
Read More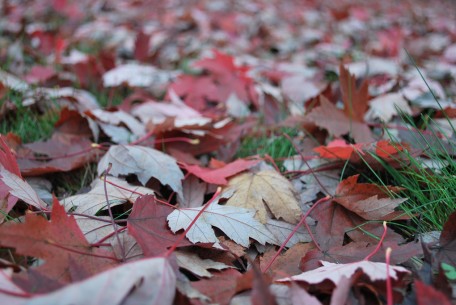 This post has been probably the hardest post I've written since I started this blog. Why? Well, for one thing, summer is over and the heat is gone. Sure, the trees look beautiful in red, but the leaves that are falling on the ground continually find their way on my front porch and then get tracked into the house! And then there's the cold…wet…rainy, did I say cold, weather. I know there are those who are happy about this but they evidently have an automatic self-propelled leaf sweeper and a closet full of warm and maybe stylish clothes they can wear for the next 6 months. Me… nope… just a rake, a broom, and no stylish clothes. I will continue wearing the same 3 pair of crappy fleece pants with the same crappy sweatshirts that I have worn for the last… 3…5…7+ years because, well, I don't know for sure.  Maybe it's because I'm stuck in the same rut many people are stuck in; the holiday season is almost here, and time AND money seems to be earmarked for buying, sewing, and giving to others, which I have never been angry about except for the fact that my wardrobe never changes and in the end, I'm always cold…and I guess maybe even a little grumpy.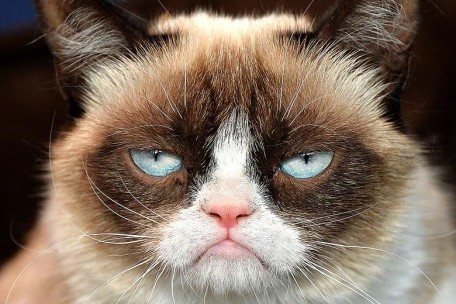 Because of this dilemma, I've  decided to really make a change! It's not going to happen over night, but I know that it's a needed change… it will be a warmer change…a change that involves…fur? Well, maybe!?  Okay, maybe after I develop winter coat and jacket making skills! Faux fur would be an amazing clothes making adventure! For now though, I guess what I need is to contemplate a bit and start at the beginning.
With a cup of tea and a cinnamon raisin bagel (every morning and should buy stock in bagels!), two weeks ago I sat down in front of my computer  and started looking at clothes patterns on-line.  This is a standard protocol of mine when I'm trying to get my brain to function in sewing mode.  As I sipped my tea and scrolled through the images, I decided on my first "warm winter" project.  It would be a jacket! The really cool thing was that I had already purchased a pattern…like…8 years ago! The pattern is McCall's 5525 and its image is already on this blog! Fortunately, coat and jacket designs don't change a whole lot; their basic function is to keep its wearer warm!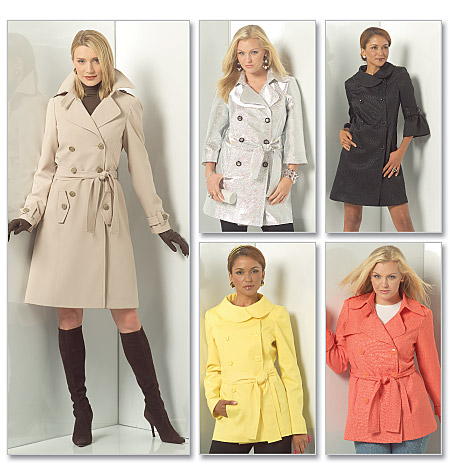 I should first say that I've never made a jacket or a coat.  I've talked about making either one, but as I said earlier, I've been mentally incapacitated and continually sewing summer dresses!  To get the party started, I decided I better do a practice run first, though this sounded like a lot of work, especially if there was no benefit in the prototype.  As the brain cells started to activate, fleece came to mind. This is very treacherous ground for me since I've ranted repeatedly for years about how much I hate fleece. The main instigator here is my local Joann store which has fleece on what seems like three-quarter's of it's shelf space…you step on it as you are walking up and down the isles…it's everywhere…and it comes in every ugly hideous print one can imagine!  I need to stop now…I feel a rant beginning to develop…note the breath, slow, steady, in with the wine, out with the unicorns and glitter!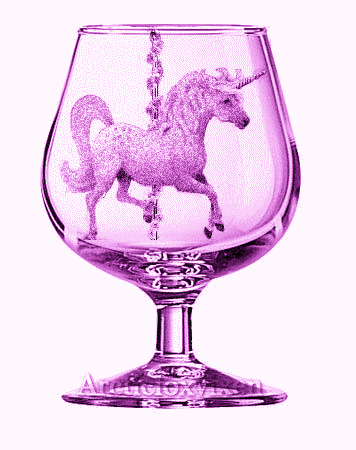 Sometime later….
Okay…I'm back now and composed, dreaming of feeling warm and fuzzy in my fleece jacket, if it passes all my personal picky tests. Yep! You read it correctly. Fleece!  I caved! I decided to make my jacket out of …of  fleece! I'm not sure if I should be ashamed, or relieved.  I'm trying to come to terms with my fleece hatred. Now this isn't just any fleece…it's anti-pill fleece for $2.99 a yard!  A screaming deal! Admittedly, I envisioned my finished jacket would be a pretty variation of pink, or maybe red, but…alas, it ended up being yellow because it was the best looking fleece, richest in color, not to mention bright, cheery, and sunny feeling! Yeah, I'll probably look like Bird Bird's cousin wearing it but if I'm warm…I think I could live with it…I hope!
The jacket on the pattern envelope in yellow, View A, was what I made.  The instructions are quite good and overall, the construction of it went very well.  I made a few adjustments for fitting, most were perfect but I regret that I shortened the sleeves by an inch as well as the overall length of the jacket.  Since I'm not an Amazon women, usually, regardless of the pattern, whatever I make is always too long in the torso and arms hence I shorten! Since the hem in both the sleeves and jacket length is 1 and 5/8 inches, I can squeeze out a little length…hey this is a prototype…and it's fleece! I can do whatever I want, right!?  The question is, will I wear it? Don't think I can answer that right now but I'll get back to you!
As for the rest of the story, yes, I like the pattern and I think I will make another jacket but in the other style.  It's a bit of work, not hard, though takes more time than making a dress, but if I make it out of some nice quality WARM fabric, it would be a cost savings for me as well as provide a sense of accomplishment.
My two assistants are both full time college students and so there is only me taking the pictures…also I am not real happy about a piece of lighting equipment that crapped out on me! I'll spare you a rant about that!
So here is the front of the jacket, unbuttoned.  I did line it with satin backed flannel thinking that it would increase the warm factor…don't think it did. Bummer. I paid more for that fabric than I did for the fleece…go figure!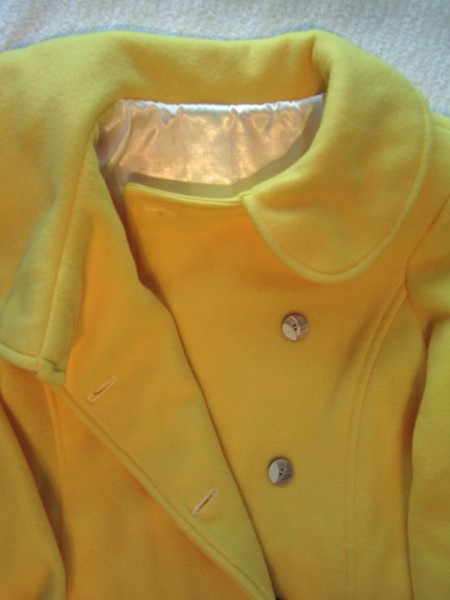 Another picture of the jacket buttoned up.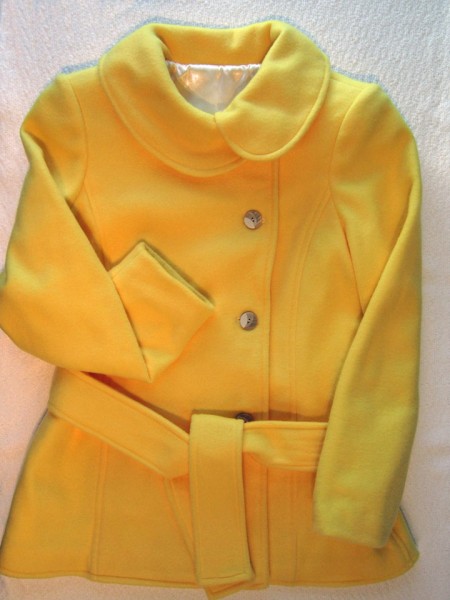 Because this was a practice jacket, I thought I would add on the button down yoke on the back to see how the construction of it worked.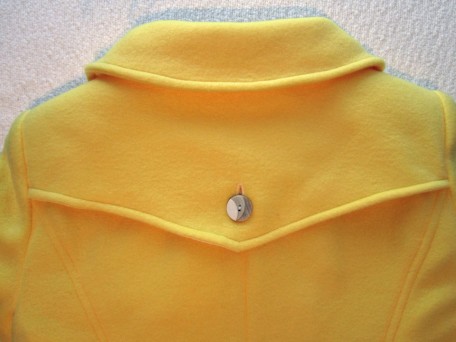 I realized that I actually do have a model…Phoebe.  She's almost my exact size…a little more up top and a little less on the bottom…okay, so we are not exactly twins, but close enough!
Here is a front view…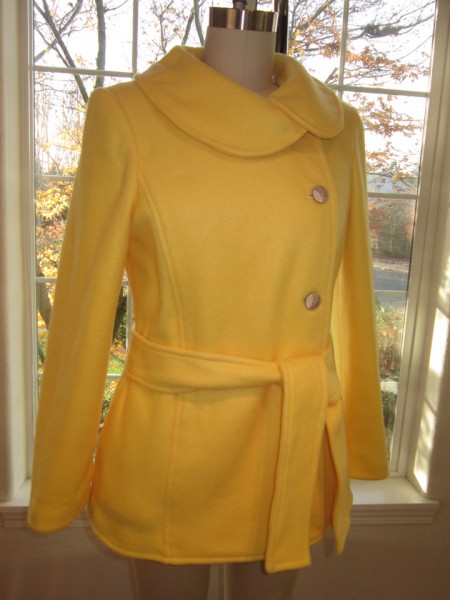 The back…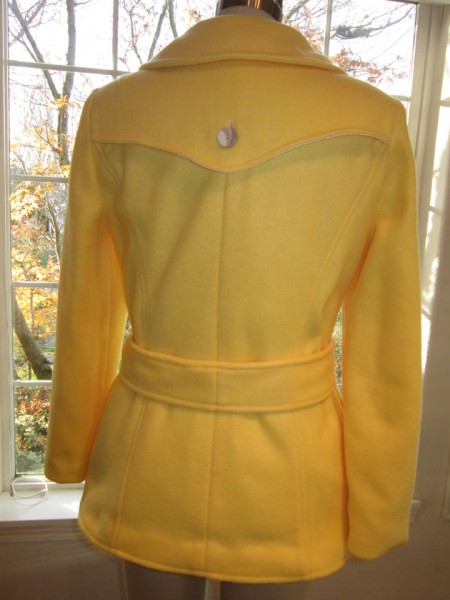 One more front view for good measure…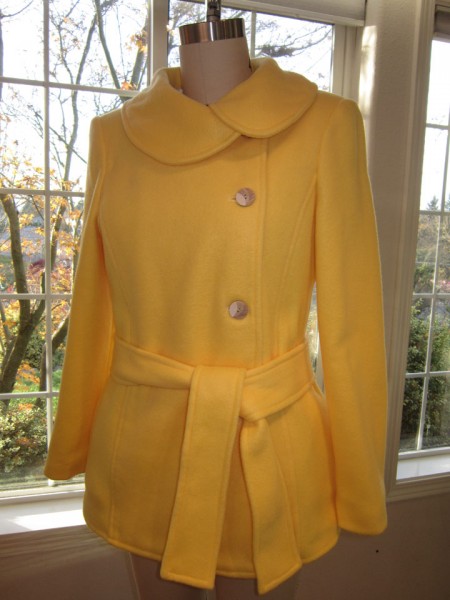 Well, there you have it, a fleece jacket.  There are some things I learned about working with fleece. It is probably a little too bulky for this pattern. Then there is the weird look it takes on when hemming fleece by hand.  I ended up tucking the lining fabric under the fleece and then sewing a hem through the two layers which gave a much better finish.  Last but not least…it isn't as warm as I thought it was going to be.  Maybe it will be nice to wear in the spring! What an epic fail!
With that, I'm going to post this and have myself a glass of Chardonnay and think about what my next WARM project will be. Hope your days are fabulous as we transition into the holiday season!
À la vôtre! Jessica
Read More